"You have passed through the hardest test on the spiritual road : the..."
– Paulo Coelho
21 tags
17 tags
15 tags
17 tags
13 tags
21 tags
18 tags
21 tags
18 tags
21 tags
19 tags
17 tags
17 tags
"You need to see that life is not always perfect. We will not alwaya get what we..."
– Positive Outlooks
12 tags
13 tags
4 tags
"To make the right choices in life you have to get in touch with your soul. To do..."
– Deepak Chopra
14 tags
"Some people settle in, some people settle out, some just won't settle for..."
– note to self.
12 tags
I envy people who are happy to stay in one place,... →
15 tags
13 tags
"I am very happy. Because I have conquered myself, and not the world. And..."
– Sri Chinmoy
14 tags
13 tags
"You are much better off finding a partner who you don't want to change. A..."
– #note to self
10 tags
Best Life Quote
As we grow up, we learn that even the one person that wasn't supposed to ever let us down, probably will. You'll have your heart broken and you'll break others' hearts. You'll fight with your best friend or maybe even fall in love with them, and you'll cry because time is flying by. So take too many pictures, laugh too much, forgive freely, and love like...
"Be who you are and say what you feel, because those who mind don't matter and..."
– Dr. Seuss
"To understand what you need to do in life is to understand the real essence of..."
– #note to self
9 tags
10 tags
12 tags
"Being a runner-up does not mean that you're not good enough; it means that..."
– note to self
14 tags
15 tags
13 tags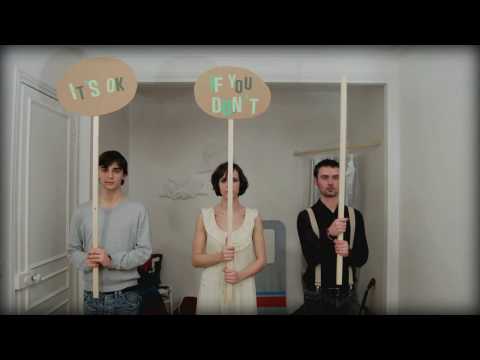 Everybody Deserves A Broken Heart →
Awesome POV :") If I were to have a perfect dinner party (that would involve cooking so this really is a big "if"), you can be damned sure that if you haven't brought a bottle of wine and a sense of humour based on a badly bandaged ego, you're not coming in. Actually, if you haven't been screwed over in the love department, just leave the wine on the side before you go, thanks.
"Your brain is capable of receiving information in the form of feelings,..."
– Dr Laurie Nadel & Giovanni Cozza, designtaxi.com
12 tags
"He always had a clear idea of what he wanted to build, but the journey there was..."
– on David Embree, CEO of Athlete Path (by Allie Walker, PSFK)
12 tags
11 tags
of being 25
"..you're going to feel all of the following ways in the course of any given week: bitter, angry, enthralled, amazed, in love, impossibly unable to be understood, impossibly unable to understand, empowered, serene, confused, motivated, refreshingly young, achingly tired, too alive, numb, drunk, sleepy, indulgent, lazy, unstoppable, fat, horny, and simultaneously frustrated and at peace with...
"Be patient. For you are beyond the drama of time and space."
– note to self.